Oncology
"Oncology" is a big word that few understand. While laymen may vaguely recognize that it involves the medical field, linguists or etymologists will use its Greek makeup to divine its meaning. "Oncology" comes from the Greek word "onkos," meaning "tumor", "volume", or "mass" and the word "logos," meaning "study of." Hence, the Greek tells us that oncology is the study of tumors or masses. An oncologist is someone who is involved in the prevention, diagnosis, and treatment of cancer. 
Oncologists are some of the most compassionate people in the medical field. They have to deliver devastating news on a daily basis, such as terminal cancer diagnoses, as well as good news, such as notifying patients of cancer remission. In all aspects, oncologists are dedicated to helping people overcome cancer.
Comprehensive Healthcare Revenue Management is dedicated to helping oncologists take care of their patients by providing the best oncology revenue cycle management services available. Our medical billing and medical coding specialists have the experience and knowledge necessary to process oncology claims correctly. Contact us today to learn more about our oncology billing services.
WHY ONCOLOGISTS SHOULD OUTSOURCE MEDICAL BILLING
Oncologists include many different specialists, such as surgical oncologists, radiation oncologists, pathologists, radiologists, and organ-specific oncologists. With such a complex, technical, and detailed array of services offered, it can be hard for billing departments to code all services correctly. Errors are frequent, resulting in a delay in the revenue cycle, lost income for the oncology practice, and an increase in denials.
Investing in professional medical coding and medical billing services can be worth its weight in gold, especially for medical fields involving hundreds of services, such as oncology. Here are the top reasons why oncologists should outsource medical billing:
In-house specialists: Comprehensive Healthcare Revenue Management hires medical coding and medical billing specialists who have vast knowledge and experience in oncology billing and/or experience in the oncology field. Our oncology billing experts specialize in the services oncologists provide, and the particular codes correlating to these services. We keep up with the changes in coding for oncologists as well as changing technology in the field. We have a low turnover rate, which saves us money on employee training and recruitment, resulting in more for our oncology clients.
A breadth of knowledge: Here at Comprehensive Healthcare Revenue Management, we invest time in training our employees in the latest changes in oncology billing, practice management, and concerns relating to your clinic and patients. We are happy to walk you through our revenue cycle processes and explain anything you don't fully understand. CHRM follows all applicable state laws, and we pride ourselves on staying up to date on changes in oncology practices and medical billing and coding.
Flexibility: CHRM will work with your current software or practices, and maximize their efficiency. We can also recommend other software that may better fit your needs. Our specialists are available for consultations about your practice's specific needs during normal business hours (Central Standard Time) Monday through Friday. Our mission is to provide the best medical billing for our customers, and we can tailor our services to your individual practice.
Accessibility: Thanks to CHRM's values of excellence, transparency, honesty, and integrity, you'll  always have access to your data whenever you want. We provide you with monthly reports on your revenue billing cycle to ensure you that we are doing an exceptional job and to give you the opportunity to review our processes and offer feedback. We are always looking for ways to improve, and client feedback is key to seeing things from an outside perspective.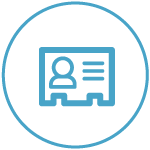 Denial claims management: Our dedicated staff are proactive when it comes to denial claims management. Because our only job is maximizing your revenue cycle, we are able to handle denied claims efficiently and seamlessly. When we receive a denial, we investigate promptly to determine the reason. Once the reason has been determined, we fix the error and re-submit, usually with much better results. However, we don't stop there; we learn from that mistake, so we don't make it again. Odds are, a busy oncology practice dedicated to helping patients fight cancer, doesn't have the time to follow up on every denial or error. We do. We are determined to help you get every penny you are owed, so you can pay your staff what they deserve for the lives that they save.
Detailed understanding: Knowing the reason behind medical denials (such as Medicare's requirement of a medical diagnosis of cancer before it will cover any chemotherapy services), is key to our success in the revenue cycle collection process. Our medical billing specialists understand the specifics and differences regarding multiple chemotherapy administrations, chemotherapy infusions, injections, code bundling, and more.
COMPREHENSIVE HEALTHCARE REVENUE MANAGEMENT CAN HELP:
Oncology stand-alone providers
Oncology clinics
Oncology diagnostic centers
Oncology hospitals
Oncology departments within larger medical institutions, including hospitals and cancer centers
Oncology practices who are transitioning medical billing providers or transitioning their medical billing team and are seeking temporary oncology medical billing services

THE COMPREHENSIVE HEALTHCARE REVENUE MANAGEMENT DIFFERENCE
Simply put, CHRM cares. We are dedicated to helping others, and we do so by handling oncology practitioners' medical billing, so they can focus 100% of their attention on making their patients' lives better.
Let's face it, medical billing and medical coding is challenging, especially on the collections side. CHRM empathizes with patients who are struggling to pay their bills, and we work with them on payment plans and all applicable insurances to help them pay their oncology bills. Oncologists have enough stress and worry with healing their patients; the last thing they need to worry about is how their patients pay their bills. CHRM takes this very sensitive piece off the table, helping oncologists focus solely on the healing process.
Comprehensive Healthcare Revenue Management is passionate about helping oncologists. We have a dedicated oncology account manager who oversees all of our oncology clients and works diligently to meet their unique needs. She works tirelessly to ensure that our medical billing staff is meeting our oncology clients' needs. By employing ongoing training to help our staff stay up-to-date on changes in medical coding and compliance rules, our oncology account manager works to ensure that we're the best oncology medical billing experts available anywhere.

Comprehensive Healthcare Revenue Management strives to partner with our clients to accommodate all of their billing needs. We identify needs and individualize our services for each partner by assisting with billing, coding, documentation analysis, and education. We provide exemplary customer service and support for our group practices and individual physicians.
CHRM looks to partner with oncology clients searching for a new approach to their revenue cycle management. Our oncology department includes certified coders and experts in oncology billing, as well as professionals with clinical oncology experience. This experience allows us to understand the specific needs of the oncology field, and what will help our clients create and maintain success.
WHY YOU'RE IN GOOD HANDS WITH CHRM
At CHRM, we know that no two oncology practices are the same. We provide a personal touch to our medical billing and coding services by giving our clients access to an experienced billing professional at all times, and emphasizing continual education for our team. CHRM stays current on the latest reports and findings available in your field, including quarterly and yearly changes in medical and radiation oncology. Our strong emphasis on data review and analysis allows us to identify trends in claims denials and various other metrics. This knowledge allows us to maintain a level of transparency that many of our clients did not receive with their previous medical billing company.
Rest assured, CHRM is HIPAA compliant. We take the privacy of our clients and their patients seriously, and have very strict rules in place to ensure that your information is not compromised. We are passionate about what we do, and fully understand the complexities of the oncology billing code system.Integrity, honesty, excellence, and transparency are our guiding lights. Thanks to our continual staff training and experience with recognizing common billing errors that lead to denied and mis-adjudicated claims, CHRM offers the best medical billing and coding services available. Let our team maximize your oncology practice's revenue cycle management process. Contact CHRM today for a free assessment!
ONCOLOGISTS ARE THE UNSUNG HEROES OF THE HEALTHCARE INDUSTRY
Millions of people are diagnosed with cancer every year. Due to the nature of the disease, compassionate care is paramount. Oncologists need to have compassion for their patients and what they are going through, as well as the ability to detach from the heaviness of cancer treatment, and the tragedy that can occur when cancer wins.
Every day in the life of an oncologist looks different. A typical day for an oncologist begins early. If the oncologist has a family, it may involve getting the kids ready for school, helping with clothes, making lunches, and making breakfast before shutting them off to school or their various activities. 
Most oncologists start their day in the office between 7 and 9 AM. After checking emails and phone messages, the oncologist usually has a staff meeting. Typically, the oncologist will then visit their current patients either in the hospital or their healthcare practice. Their rounds entail checking vitals, assessing conditions, and answering questions from patients' families. 
Next, it's time for office visits with other patients, which can involve ongoing treatments or new diagnoses. Often, lab work is required. Callbacks to patients or other doctors take place next, which the office staff may perform as well. In between appointments, the oncologist's time is filled with other tasks, such as signing forms, writing prescriptions, completing other paperwork, and communicating with auxiliary staff. 
The day ends with one more trip back to the hospital, if needed. After this exhausting process, the oncologist may use what precious little time they have left to spend quality time with their family. With so much to do in a single day, how can oncologists possibly devote time for medical billing or codes? In busy oncology practices, even the support staff may lack the time necessary for this essential task. 
This is where Comprehensive Healthcare Revenue Management can help! CHRM specializes in oncology medical billing and medical coding. We understand that time is of the essence, and that there is no space in your busy day to worry about oncology billing. Let CHRM do the worrying for you. Contact us today for a free audit!